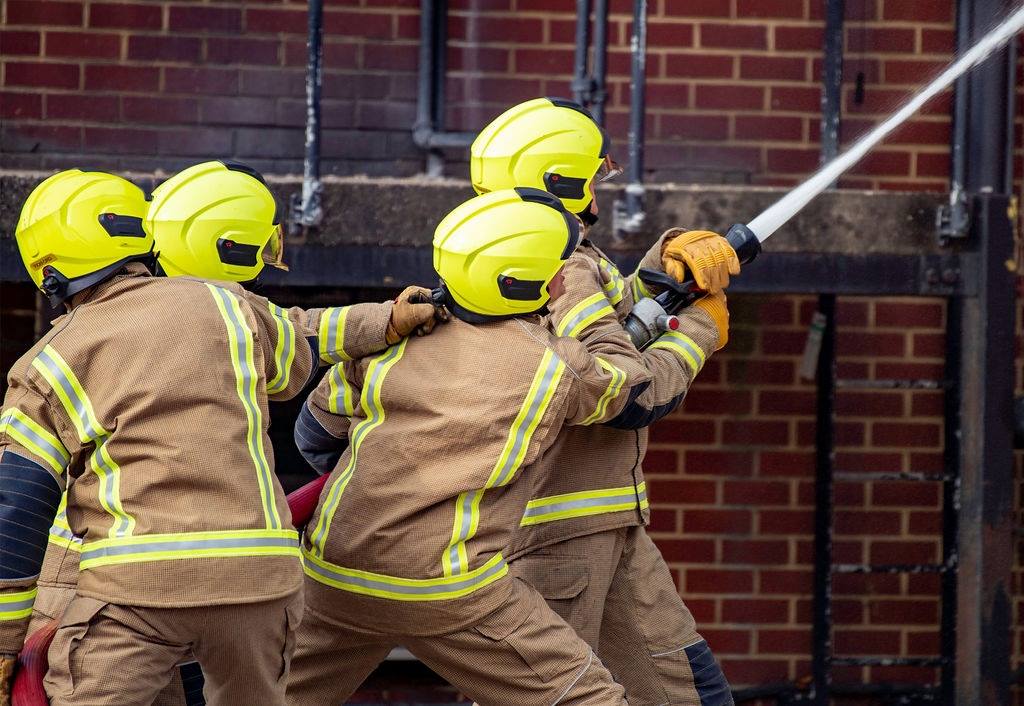 Hendeca Fire Crew
Hendeca Group offers professional Fire Crew services to enhance workplace safety. Our skilled teams are equipped to handle fire emergencies, conduct safety drills, and provide fire safety training, providing a secure environment for businesses and employees.
We are a trusted provider of specialised Fire Crews who respond swiftly and effectively to fire emergencies, safeguarding lives and property. We offer a range of services, including fire risk assessments, fire prevention measures, and expert fire safety training, tailored to meet the unique needs of businesses and organisations.
Our dedicated Fire Crews are available to conduct fire safety drills and exercises, ensuring that employees are prepared for any fire-related incidents. They also play a crucial role in the installation and maintenance of fire safety equipment and systems, such as fire extinguishers, alarms, and sprinkler systems, to minimise potential risks.
Hendeca Group's commitment to safety extends beyond response and prevention; we aim to instil a culture of fire safety within organisations, giving employees the knowledge and skills needed to respond to emergencies confidently. Our Fire Crew services are a vital component of creating a secure and prepared environment for businesses and their employees.
Ready to deploy nationwide at a moments notice to keep your business safe.
Frequently Asked Questions
What Fire Crew services does Hendeca Group offer?

Hendeca Group provides specialised Fire Crew services that include a wide range of fire safety solutions. These services include on-site, trained Fire Crews, fire risk assessments, fire prevention measures, safety training, and emergency response capabilities.
Why do I need a dedicated Fire Crew for my organisation?

A dedicated Fire Crew is essential to ensure the safety of your employees and the protection of your assets in the event of a fire emergency. They are trained to respond swiftly, effectively, and professionally, reducing damage and risk to life.
What kind of fire safety training is available through Hendeca Group?

Hendeca Group offers comprehensive fire safety training, covering topics such as fire prevention, evacuation procedures, fire extinguisher usage, and first-aid response. We tailor our training programs to meet the specific needs of your organisation and ensure that your employees are prepared in case of a fire emergency.
How can I get started with Hendeca Group's Fire Crew services?

To get started, simply contact our team. We will work with you to assess your specific needs, develop a tailored fire safety plan, and provide a quote for the services required. Our goal is to ensure that your organisation is prepared for any fire-related incident.
Prepare your Business with Back-up Fire Resilience Services
Get in Touch